New Members
Do you enjoy music and like to sing?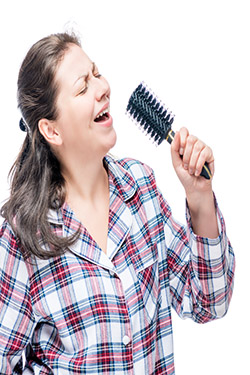 There are no auditions and you do not need to be able to read music, though it would be an advantage. Many of the choir members cannot read music but are able to follow the notes as they are written. With regular practice the melodies are learnt, along with the various characteristics of each song. Singing in a group, making new friends and learning more about music can be very rewarding.
We sing a wide variety of songs – something for everyone, including jazz, contemporary, pop, classical, comedy and some old favourites.
The choir is comprised of four parts: soprano and contralto – sung by the women and tenor and base – sung by the men. Songs are sung in four parts (SATB), some in two parts (men and women), while others are in three parts.
Come and visit the choir at a practice meeting:
If you are interested in joining the choir, you will be very welcome - visit at a practice meeting. Feel free to participate or just observe.
We meet on Tuesday evenings at the Seventh Day Adventist Church, Brunswick Street, East Maitland from 7.00pm to 9.00pm (View Googe Maps).
(The choir has a break after Christmas through to mid January and during some school holidays).
Cost: There is an annual membership fee of $10 and we ask for a contribution of $2 each practice.
We look forward to meeting you at practice or a performance.